Our mission is to build Stronger Customer Relationships for our clients
We believe long term customer relationships is the single greatest strength that winning companies have. Their products & services are shaped by the insights into customer needs that come from a close and continuous interaction with customers.
We are aligned to the Customer Success Platform from Salesforce as a key enabler for such customer relationships and delivering a consistently good customer experience. Varasi offers are shaped around identifying needs, implementing and ensuring results around customer relationships, leveraging the Salesforce Platform.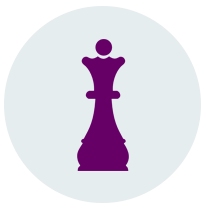 CRM Insights & Competence
Specialists well versed in CRM driving customer value & growth.
Certified experts in Salesforce products
Value delivered
Offers and deliverables driven by client's strategy & outcomes.
Experienced in organizational change for fully leveraging Salesforce investments.
Holistic solutions
Designed with a deep understanding of your business, customer and product strategies.
Ensuring your organization's learning in leveraging the software.
A leading healthcare provider that re-engineered its patient care and services on the Salesforce platform
Over 25 small businesses that are 'business on the cloud' enabled, their front office enabled on Salesforce products
A subsidiary unit of a large telco, spun off to take its hosted billing services to mid-tier telcos, cable and utility providers
A multicarrier private exchange linking consumers and employers to a variety of benefits plans
---
A large ISV that launched a platform offering for third party developers to create applications to complement its small business accounting software product
A leading Hollywood movie studio envisioning a 'script-to-screen' life cycle enabled on the cloud and brought to life with dozens of mobile apps
A Restaurant chain with international franchise operations, that re-engineered its systems of engagement and streamlined franchisee communications
A REIT that owns, develops, and operates shopping centers across the United States implementing its vision for the 'mall of the future'