Salesforce CPQ Implementations
Growth alongside brings complexities. Growth businesses become interested in implementing CPQ systems to address inefficiencies and errors in their Quote to Cash processes that creep in, as the product portfolio, customer base, partner network and size of sales staff grows.
The benefits of the CPQ implementations are not limited to just efficiencies or productivity of the sales teams; benefits also come from the alignment among the various stakeholder teams - product management, sales, sales operations, marketing, finance and others to agree on the processes around Configuration, Pricing and Quoting. CPQ systems are effective vehicles for communicating Product & Pricing strategies and tactics to front end sales teams and enforcing them.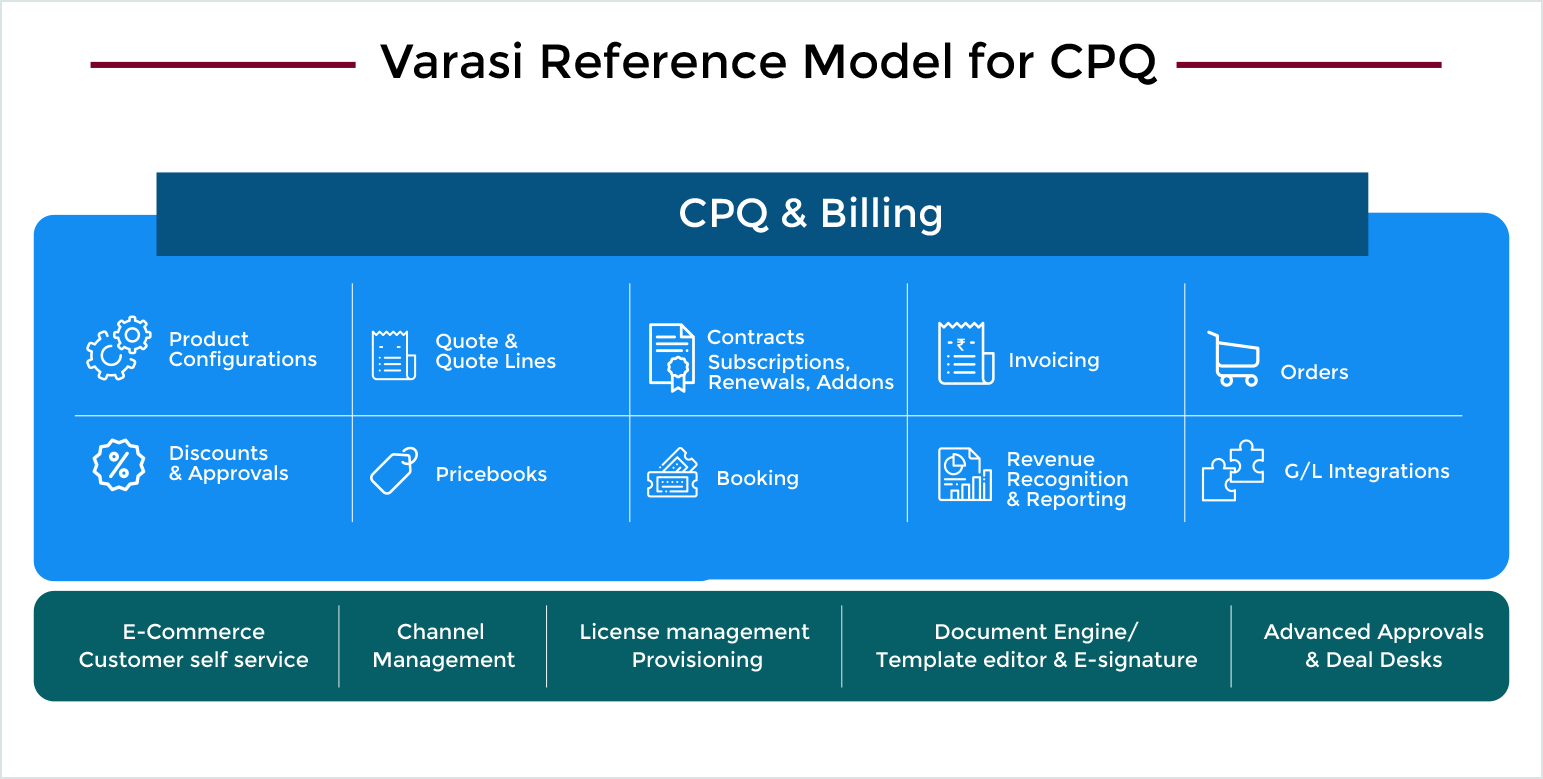 CPQ implementations often involve integrations with back office systems. The implementations may be phased as well integrating in the product configurations, pricing and inventory information from back office systems, in multiple phases.
Varasi consultants have a solid understanding of the Salesforce platform capabilities and nuances around integrations with back office systems. We have developed a disciplined approach to change management around systems implementation over the years. This equips us to take on the most complex CPQ implementations for our clients.
CPQ Stakeholders & Processes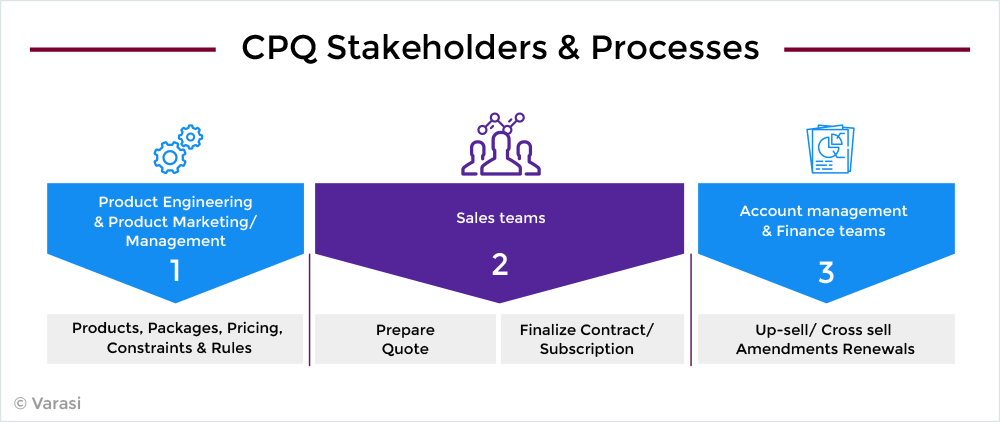 Greater revenues due to faster, accurate quotes resulting in higher close rates
Ease in introduction and maintenance of value adding product bundles, guided upsells and cross-sells
Automated and branded proposal, contract generation for improved sales productivity
Consistency in pricing, discounting and approval processes across sales teams and regions resulting in higher margins
Seamless Quote to Order & Billing conversion without manual and error prone steps for back-office order entries
Automated and branded proposal, contract generation for improved sales productivity
Solution Design workshop that is a combination of education and needs analysis around CPQ
Train the trainer sessions and artifacts
Design and Develop processes for Approvals, Renewals, Amendments, Orders
Prioritized requirements mapped to the stakeholders for CPQ
Integrations and migration of data from relevant systems
Design and Develop Product catalog, Pricing methods, Quote templates & processes