Our mission is to build Stronger Customer Relationships for our clients.
We believe long term customer relationships is the single greatest strength that winning companies have. Their products & services are shaped by the insights into customer needs that come from a close and continuous interaction with customers.
The Varasi difference was clear across the entire engagement with them - in how they understood our business, assessed our current state with Salesforce and the thoroughness in their requirements sessions.  Varasi did not try and implement a "cookie cutter" approach, but rather listened closely to our unique requirements and customized our CRM making it an invaluable tool.  Varasi executed professional training sessions for our users, marketing specialists, and admin staff across Headquarters and our international offices in Asia. We are a happy Varasi customer and highly recommend them for realizing your investments into Salesforce. They continue to be a trusted partner we turn to, for guiding us on how we develop an operating model around our sales and marketing processes.

As we looked to very quickly bring together a number of Salesforce technologies to support our rapid growth, Varasi's expertise and professionalism was essential in the success of our project.  Ramana and his team led a series of workshops to bring together the requirements from each of our teams within Validity, and then thoughtfully implemented these learnings while bringing our systems live.  I would highly recommend working with Varasi for your Salesforce implementation

The team at Varasi was responsive and proactive at every stage of this process. They were helpful in aligning Salesforce tools to our organizational goals and business practices. Our new system will streamline business and reporting in dozens of ways going forward. I can't believe that a report that used to take me all summer to aggregate and write will now be available year-round at my fingertips!
We have continued to engage Varasi for additional integration projects as we expand Salesforce functionality in our organization. Varasi team continues to delight us with their high technical competence and professionalism. They are our Trusted Advisor for our investments into Salesforce.
Thanks for everything! :)

We needed a knowledgeable partner to guide us on best practices around using Salesforce CRM in our business workflows. We found that Varasi thinks holistically about their client's business before offering potential implementation ideas. Our Sales Operations team has worked with them on two projects already, and they have been outstanding in meeting and exceeding our expectations. Varasi is a trusted partner around Salesforce CRM for us, and we continue to consult with them as we expand our use of Salesforce across customer facing teams.

The Varasi team delivered Salesforce Nonprofit Success Pack training to our users at Code of Support Foundation (COSF). COSF utilizes Salesforce across the organization for Fundraising and Case Management. The Varasi consultants were thorough and comprehensive in their approach. They listened to our needs and provided Salesforce setup, user base insight and even prepared a curriculum tailored to our program requirements. Varasi consultants walked us through not just the 'how to' but the best practices across the two main sections of our training - Salesforce functionality and Administration. Varasi consultants are excellent trainers; sincere, interactive and consultative in their approach. We came away from the training, with our objectives for the training met and knowledge of a number of relevant best practices that we are now implementing at Code of Support Foundation. We would highly recommend them for your organization.
---

---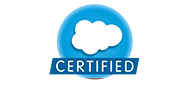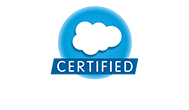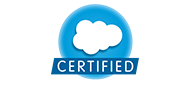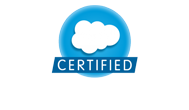 ---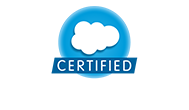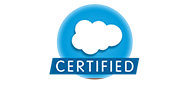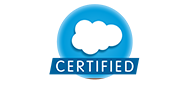 Recent Blogs & Updates
Varasi'ites share their thoughts on Customer Relationship Management, Salesforce and other topics.